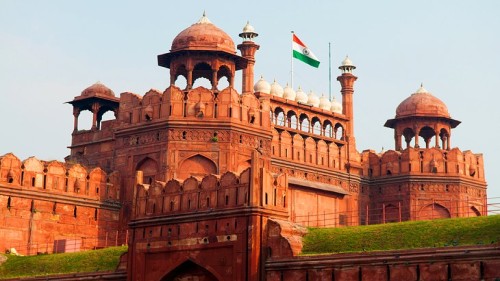 The world's largest democracy, India is famous all around the world for its history, culture, and modernity. India is old enough to be known as the birthplace of yoga and modern sufficient to launch the first manned space mission. No one can lie about India's beauty, diversity, and spirituality due to mere deceptive words; one must explore it through traveling. If you are one of the tourists who want to visit the top 10 places in India and get exposure to its wide range of ethnic & religious diversity, hospitable people, unique seasons, historical sites, and Hindi film industry, here is the list of it.
10. Rajasthan
Rajasthan, meaning "Land of Kings," has many artifacts left behind by previous kings and queens. This western state deserves a prominent place in your vacation to India because of its sparkling palaces, magnificent forts, and spectacular festivals. One of the top places to visit in Rajasthan is Jaipur, a part of the Golden Triangle Tourist Circuit along with Agra and New Delhi. It is referred to as "The Paris of India" and is distinguished by its distinctive pink buildings, opulent City Palace, and an abundance of jewelry stores.
The hilltop Mehrangarh Fort in Jodhpur, the "Blue City," provides visitors with an equally remarkable experience. Udaipur, along with the Jaisalmer, also depicts the scenery of Arabian Night fairy tales through their yellow historical Havelis.
Although it is a dry state, you can't evade Rajasthan's mystique wherever you end your tour.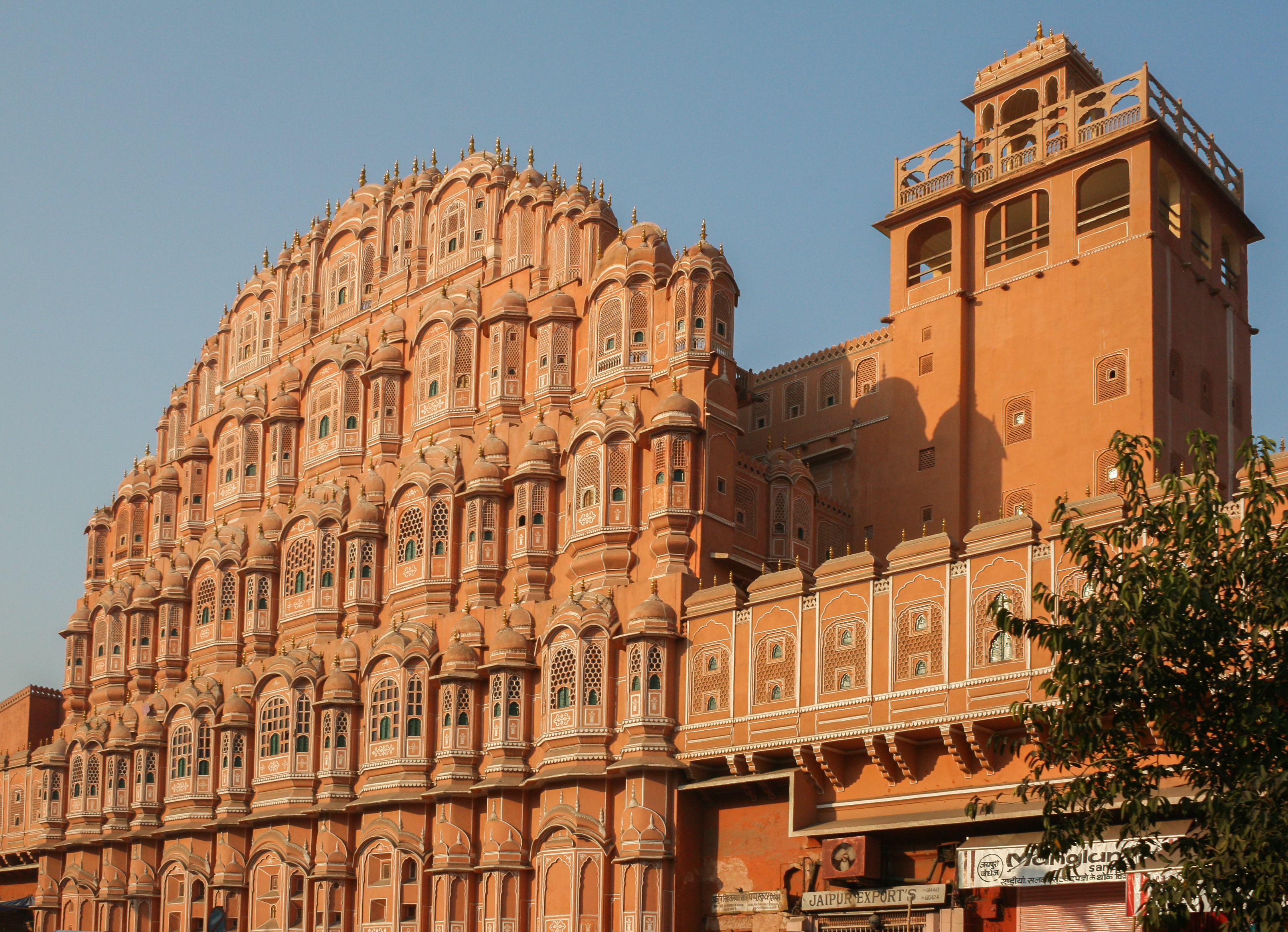 9. Ellora and Ajanta
You may visit the Ellora and Ajanta caves in the state of Maharashtra. There is a vast complex of shrines at Ellora that were sculptured out of the surrounding rocky terrain. These 34 cave shrines represent three religions—Buddhism, Jainism, and Hinduism—and are up to 1,500 years old.
Ajanta, which has 29 caves and is two hours away, is also one of the top places to visit in India. Most of the sculptures and paintings in the Ajanta caves portray Buddhist tales. Despite being two hours apart, it is worth traveling to both cave complexes to observe this breathtaking scenery.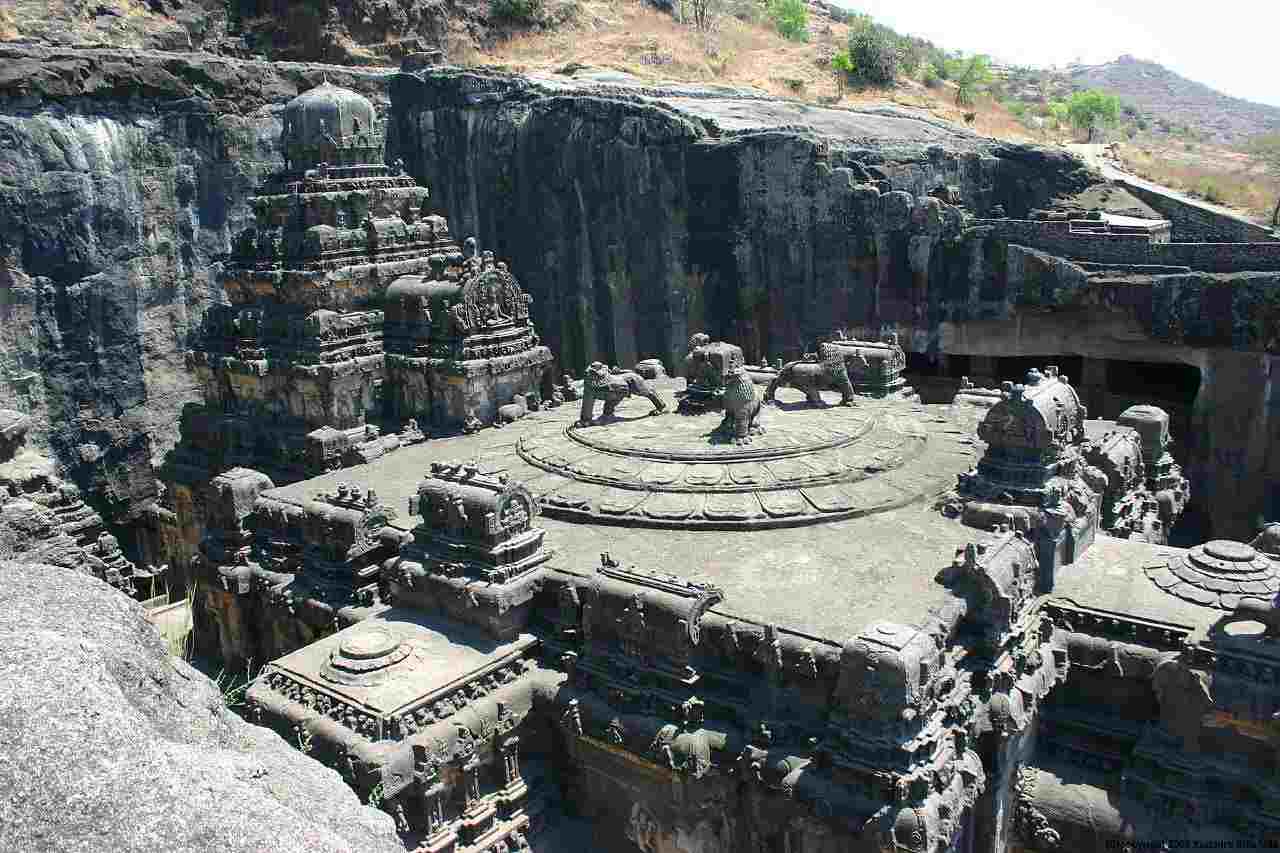 8. Ladakh
Ladakh is one of the top places to visit in India. It is a landscape of high mountain passes, desolate mountains, alpine lakes and meadows, picturesque valleys, and historic, vibrant Buddhist temples. Both nature lovers and adventure seekers will find it to be excellent. There are no other places in India like Ladakh. In India's largest national park, you may see some of the highest mountain passes in the world in addition to diverse wildlife species. This place is famous among tourists because of its adventurous outdoor activities like motorbiking, mountain trekking, and peak climbing.
Leh, Pangong lake, Nubra valley, and Zanskar valley are best places for traveling in Ladakh.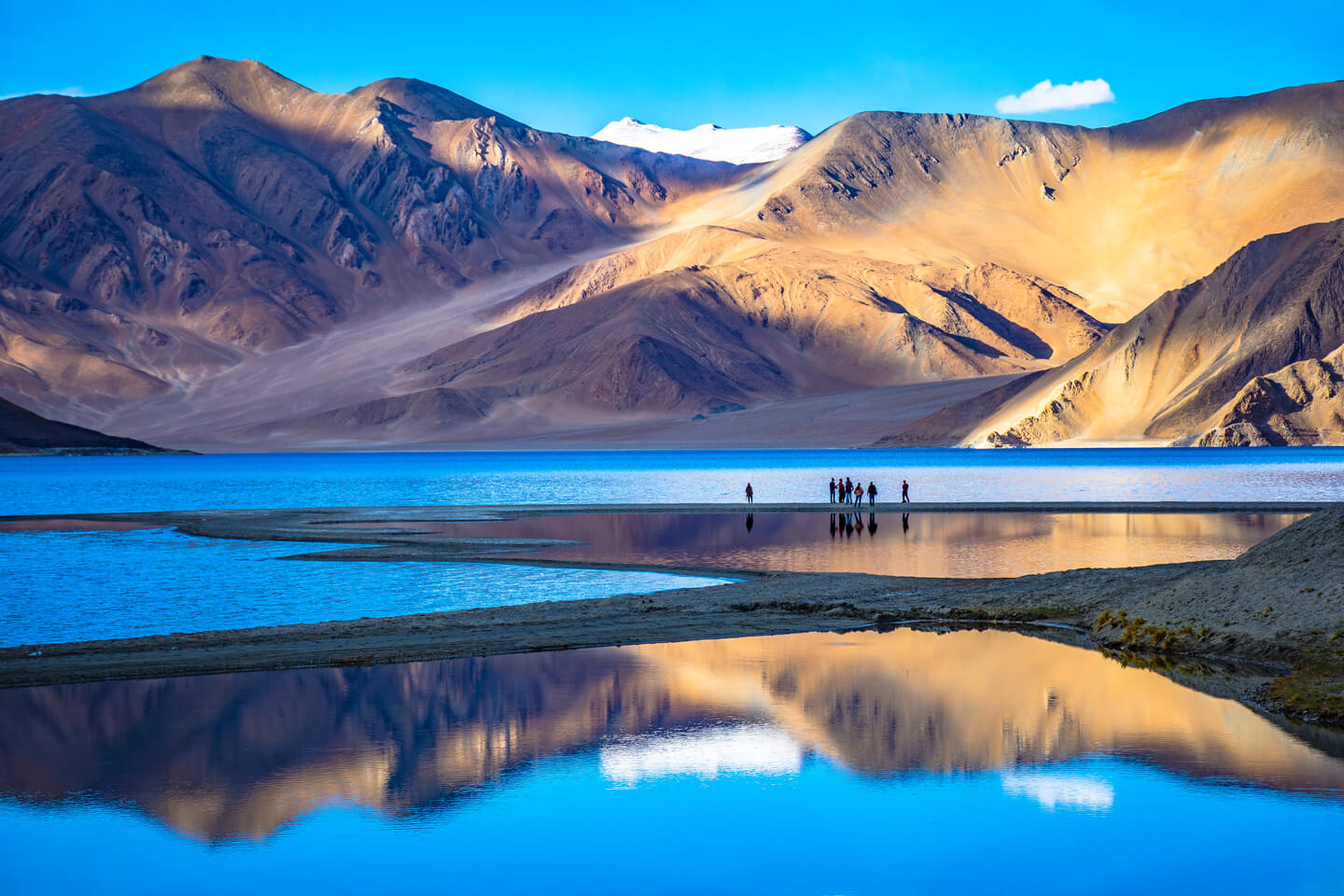 7. Varanasi
Varanasi is considered the holiest destination in India and one of the oldest continuously inhabited settlements in the world. Pilgrims take baths, and mourners bury recently deceased family members in full view of observers along the holy Ganges River, where the cultural funeral activities occur. Due to a large number of temples, it is known as the "City of Temples." The Durga Temple, the Sankat Mochan Hanuman Temple, and the Shiva temple of Kashi Vishwanath, which is noted for keeping many monkeys, are some of the most noteworthy.
On the other hand, visitors can discover their sense of spirituality by going on sunrise boat journeys, showering floral blessings into the river, and viewing Hindu chanting rituals from cliffside ghats.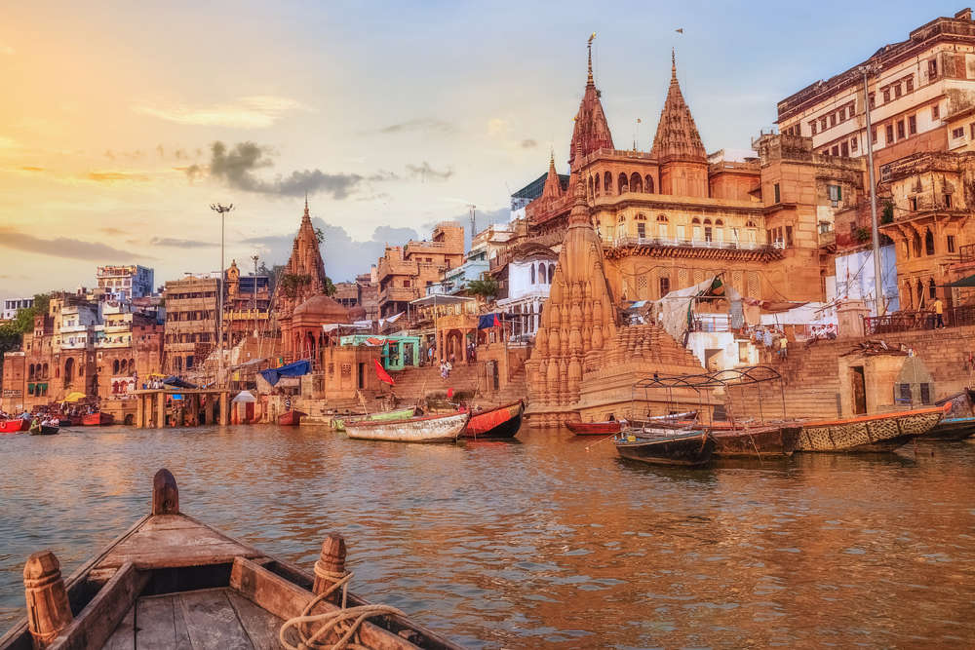 6. Amritsar
With its magnificent Golden Temple, Amritsar, the "Jewel of Punjab," has grabbed its claim to grandeur. The gilded building, one of the holiest places in the world for Sikhs, is a treat to watch as it radiates in the sunlight and reflects into the vast pool surrounding it. This place is currently the most significant community kitchen worldwide, serving lentils and curries to 100,000 devotees daily, including fascinated travelers. You can also plan an afternoon to experience the Beating Retreat Ceremony at the Pakistani border while in Amritsar.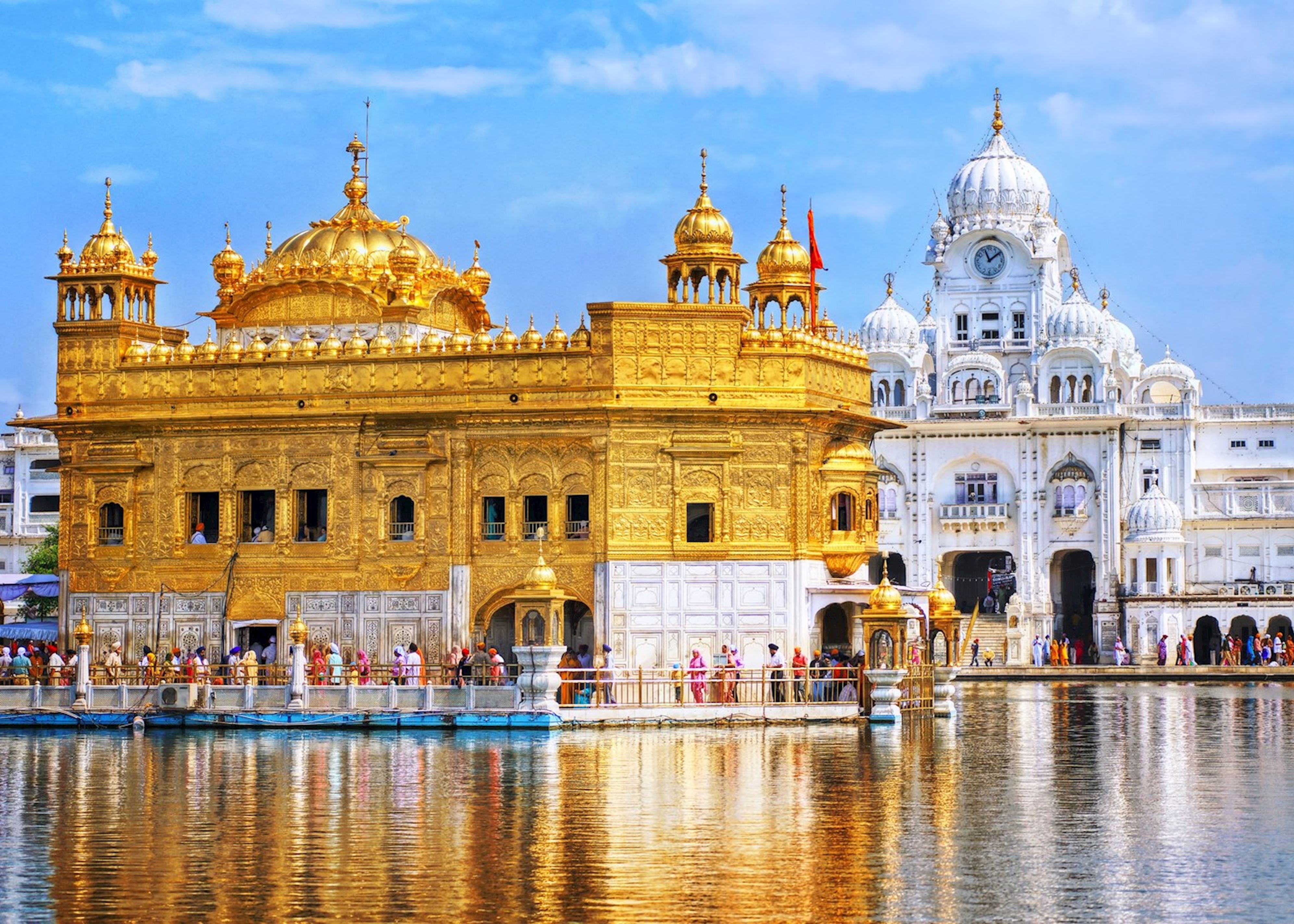 5. Goa
In addition to its abundance of large cities and sacred places, India provides amazing beaches in Goa, South. Whether you're interested in hanging out with the backpacker group in laid-back beach huts or having a lavish tropical break at a five-star resort, its acres of golden sand and the Arabian Sea promise to offer something for every type of traveler.
Goa's combination of Indian and Portuguese culture is one of its distinctive features. It is one of the primary reasons to add this place to the top 10 places to visit in India. The combination is evident across the area, from the Baroque buildings and cathedrals to the spiciness of the vindaloo and seafood meals.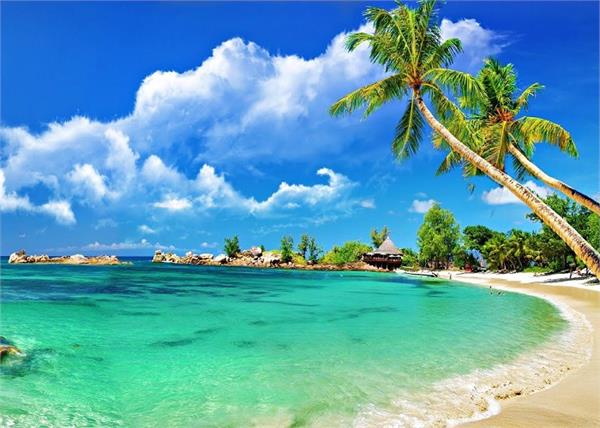 4. Kerala
Traveling south of Goa, you'll leave the beaches for Kerala's serene backwaters. Nothing compares to the pleasure of taking a day vacation or an extended adventure on a unique-pitched roof houseboat in Alleppey (also referred to as Alappuzha) and quietly cruising through palm-fringed lagoons and streams. You can have freshly prepared Indian food on the river along with stunningly magnificent natural landscapes and fauna. From the bustle of northern cities like New Delhi and Jaipur, the crafted state of Kerala is like a refreshing change. When you need an escape from the chaos, plan some time here.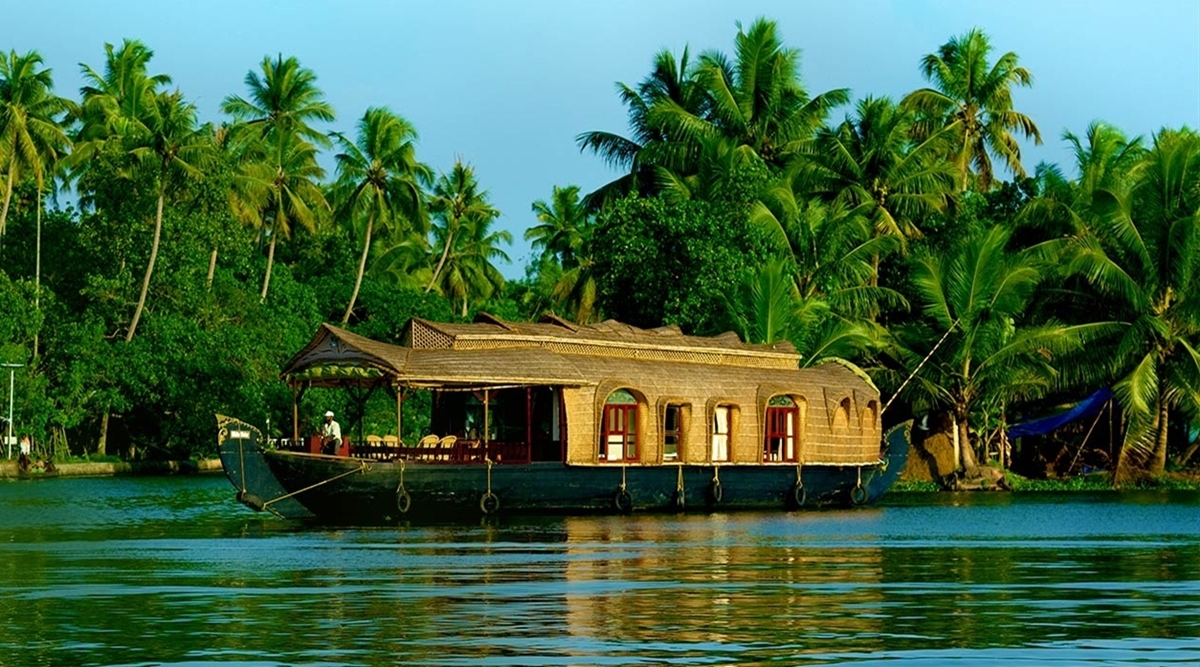 3. Mumbai
Want to experience India from a more global perspective? Mumbai is the third top place to visit in India, a vibrant coastal city home to the most remarkable Bollywood actors and ultra-rich people in business. In this magnificent downtown, visitors are seldom far from five-star hotels or exquisite eateries. Even if those activities are out of your price range, going for a stroll down Marine Drive and taking in the beautiful sights of the coastline and sumptuous Art Deco structures will make you feel like a king or queen.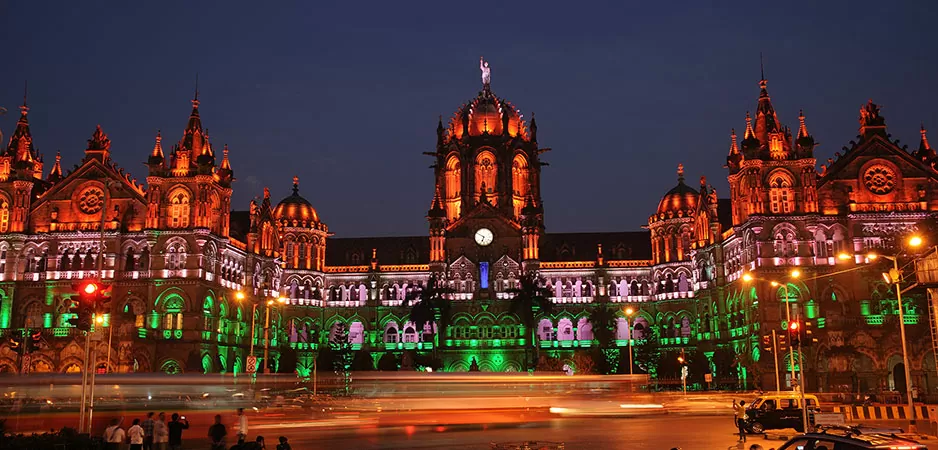 2. New Delhi
New Delhi has many options for visitors, despite its noisy city life and chaos. India's dynamic capital is the ideal fusion of tradition and modernity. The Jama Masjid, Chandni Chowk, and Red Fort commercial district are just a few of the most cherished landmarks in Old Delhi. But there are innumerable other places of spiritual and cultural significance that visitors can visit all across the large city.
The Humayun's Tomb, Lotus Temple, India Gate, and Qutub Minar, India's tallest tower, are some of New Delhi's top places to visit. Spend your days discovering these unusual places and recharging yourself at sophisticated eateries and streetside chai sellers.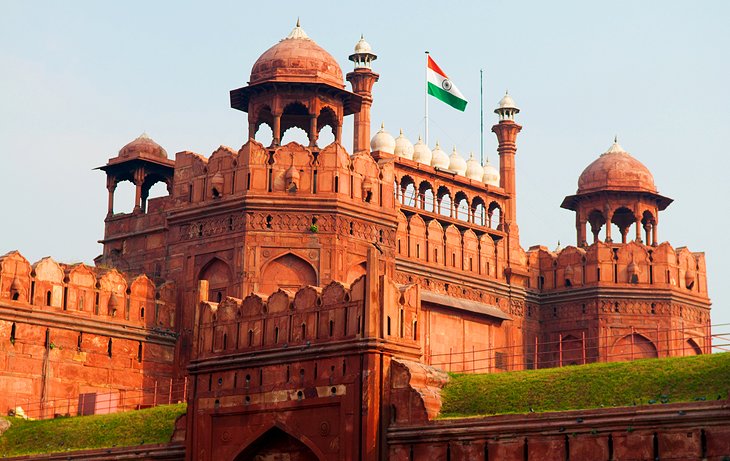 1. Taj Mahal
The Taj Mahal would serve as India's universal symbol if only one existed. Every year, the monument attracts millions of visitors who get up early to travel to Agra to watch the beautiful building gleam at sunrise. However, Agra is an attractive place to visit in India for reasons beyond the country's most well-known tourist destination.
The city in Uttar Pradesh is filled with magnificent Mughal structures, such as Akbar's Mausoleum and Itimad-ud-Daulah's tomb, which are covered from top to bottom in mesmerizing inlaid marble patterns. Additionally, visitors can explore Agra Fort, another UNESCO World Heritage Site. Agra is the top city for travelers to visit in India since it has many wonders in one location.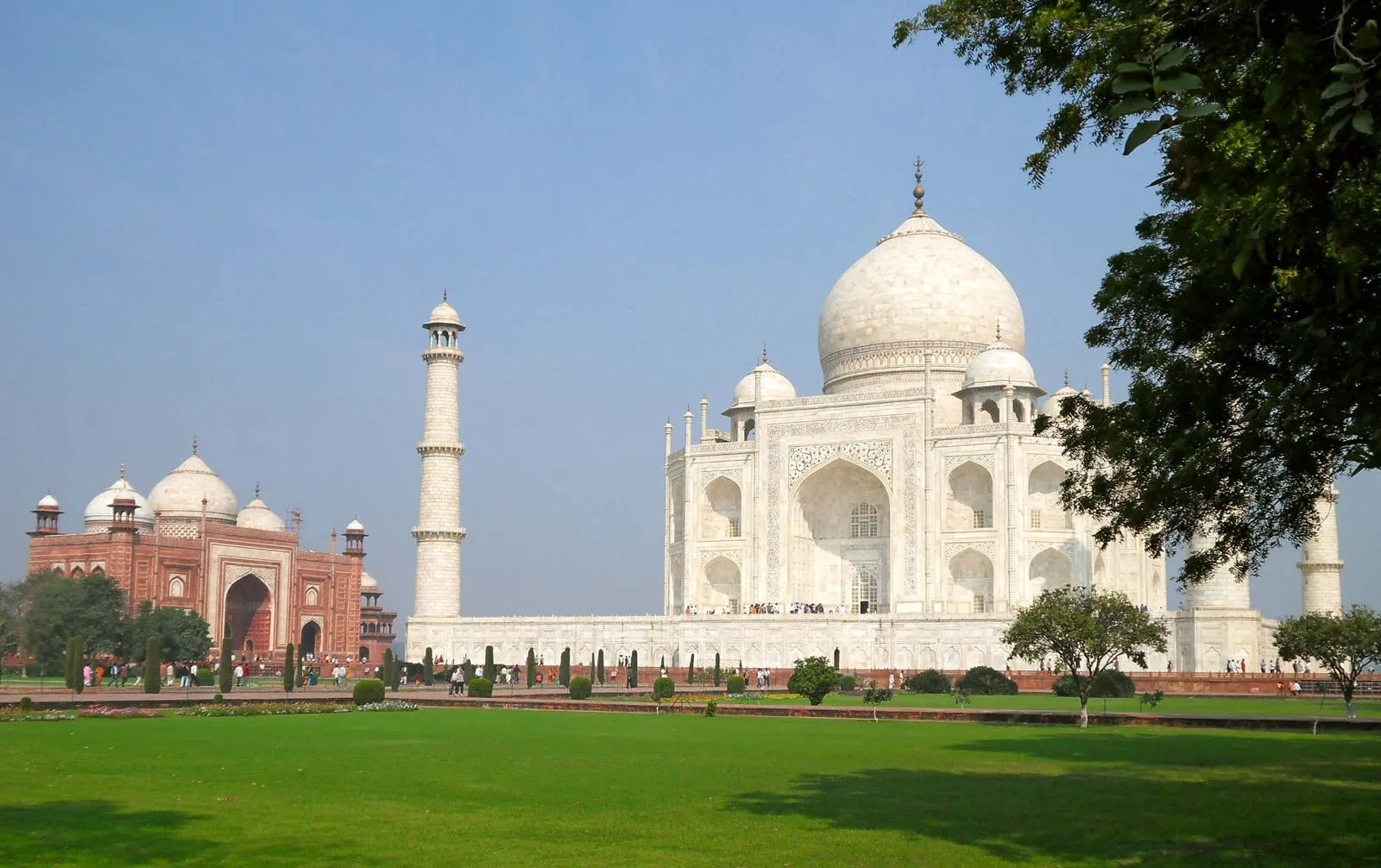 In conclusion, India is blessed with a wealth of natural beauty and draws millions of tourists worldwide every year with its allure. There are many reasons to travel to India, including the country's mountains, plains, beaches, backwaters, adventure activities, isolated islands, thriving cities, spiritual holidays, and historic getaways. First-time visitors to India will find that these 10 places to visit in India are filled with reasons to wish they had remained a bit longer.
Facebook
Twitter
Linkedin
Pinterest